August 9th, 2023
Sonus Faber Amati G5 on display - looking beautiful and sounding quite exquisite!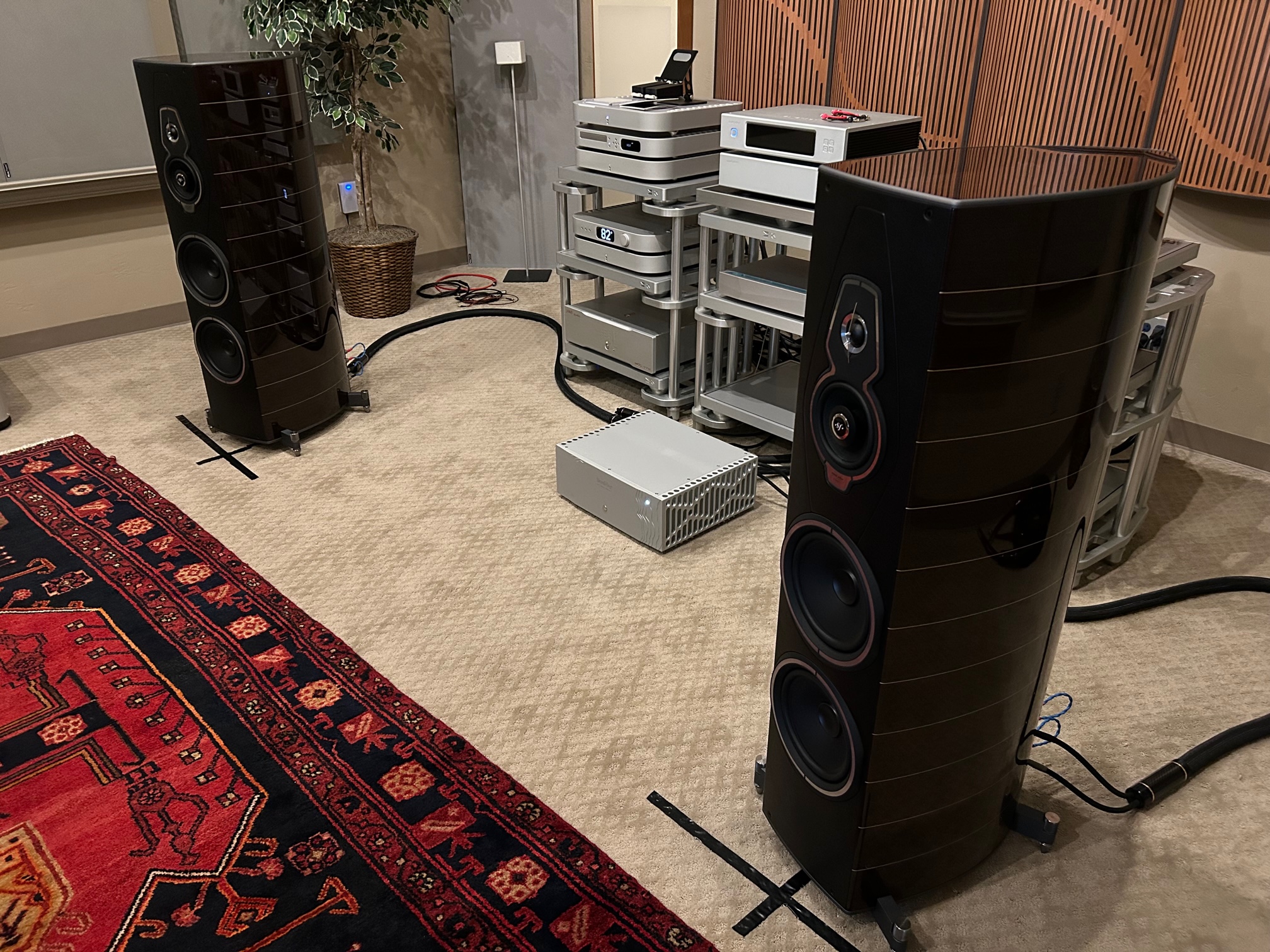 The Amati Generation 5° floorstanding speaker channels the visionary brilliance of Nicolo Amati, the Italian renaissance violin maker who understood the link between artistic form and musical function. New technology delivers balanced sound with stunning detail matching the elegance of the Amati's exterior design.
The Guarneri Generation 5° Speakers continue Sonus faber's legacy of pristine design while harnessing the power of cutting-edge technology. The fifth generation Guarneri speaker is equipped with a new midwoofer that reduces resonance and delivers nuanced acoustic detail. New crossover technology lowers the noise floor and eliminates background noise, delivering three-dimensional sound with the timing and layers of a live performance.